If you want to reduce belly fat and want to lose fat in an easy and fast way, then I introduce you to the SweetSweat waist trainer (some known as waist trimmer, belt, SweetSweat premium waist trimmer abs, and band). Its main purpose is to flatten belly fat. I will discuss more details about the Sweet Sweat Waist Trainer reviews below.
In simple term, the Sweet Sweat waist trimmer is designed primarily for use during your workouts. It fits for both women and men. It will increase your core temperature and exacerbates sweating when you exercises sessions, so that can be used to lose more belly fat by over the time.
The most appealing attribute of Sweet Sweat waist trainer is it's made of premium latex-free neoprene. As a result, it's comfortable and very soft. The neoprene has excellent insulation properties, which making it possible to rapidly increase the core temperature.
The Sweet Sweat waist trimmer features an inner lining that's specially designed to keep the belt in place. Therefore, it will flex with your body while the exercise and stay in original place as expected. Its difference with certain waist trainers, users won't experience bunching or slipping or bunching due to the sweating.
Related Post : Men Waist Trainer, Waist Trainer for Women, Plus-Size Waist Trainer
Does the Sweet Sweat Work?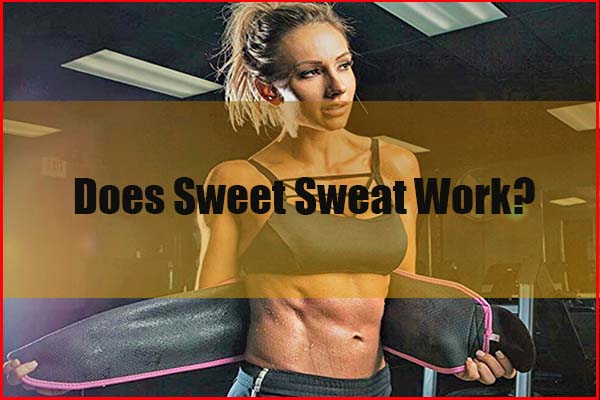 The SweetSweat waist trainer is touted to compress and support the body torso area while retaining therapeutic heat. It's said can relieve muscle soreness and trim your waistline.
On their official Sweet Sweat website, they mention that using it's for weight loss has proven effective and trimming the belly. While, there have some customer stated their waist has lost a few pounds in just However, I didn't notice that they mentioned needing to follow a good weight loss diet or focus on exercises that burn belly fat. So are these also key factors for reducing waist circumference before you ask me regarding on does sweet sweat work?
Is there any research?
I couldn't find any science-based facts on their SweetSweat website to justify their claims. In addition, there are currently no studies regarding the spot treatment for fat loss and the fact that increasing core temperature will help reduce the inches in the waistline.
What my test on Sweet Sweat waist trainer?
To test its effectiveness, I started wearing a SweetSweat belt for 3 hours a day for 4 weeks. Also, I will maintain my daily calories constant while keeping my weight constantly. My strength training routine also will maintain the same intensity 4 days a week without performing cardio exercise.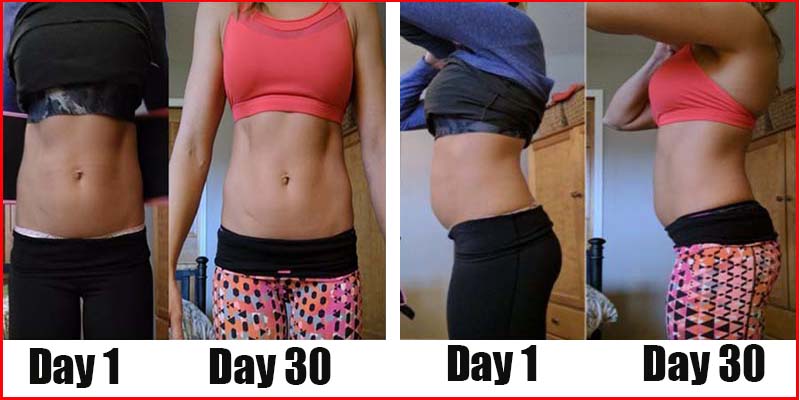 ***I track progress with pictures, weight scales and waist measurements.
What are the 4 week results?
Over 4 week time:
My waist measurement started at 33 inches and ended at 30 inches.
My weekly average weight started at 143.3 pounds and ended 120.5 pounds.
What's my advice to Sweet Sweat waist trimmer?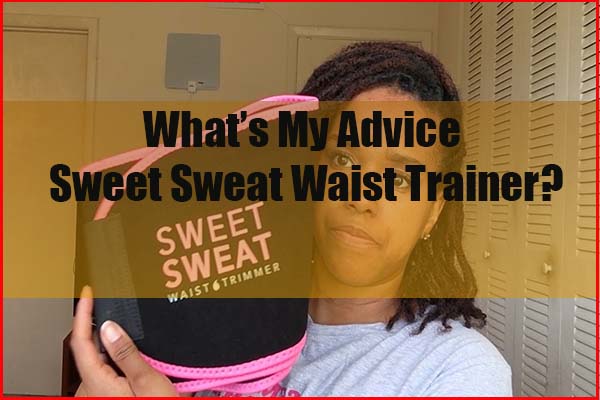 By this test, I think the SweetSweat waist trainer is effective. Although its effect is not very dramatic, at least it gives me the motivation to move on.
If you want to know what I really feel, which are stop buying fakes girdle, consistently workout and eat healthy. In simple term, you need to work with Sweet Sweat waist trimmer, diet and exercise to achieve the hourglass waist effect.
What size should I get?
The Sweet Sweat waist trainer belt comes in handy sizes which ranging from S to XXL size, so it is very suitable for different users' waist size.
Size Chart details:
Small size: 35″ length x 8″ width recommended for waist up to 35″
Medium size: 41″ length x 8″ width recommended for waist up to 41″
Large size: 44″ length x 9″ width recommended for waist up to 46″
XL size: 51″ length x 10″ width recommended for waist up to 51″
XXL size: 60″ length x 10″ width recommended for waist up to 60″
What color choices does the Sweet Sweat waist trimmer have?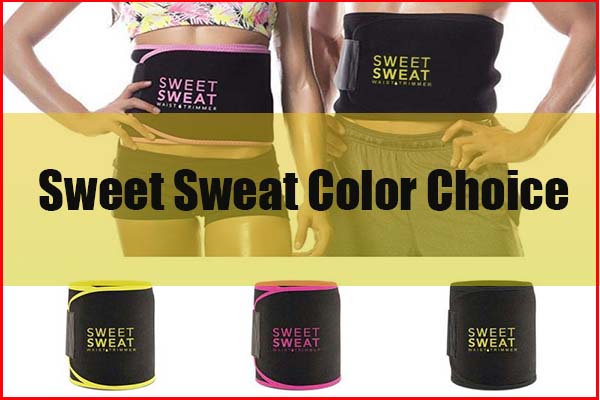 There are two color option for it which are yellow and pink color. Yellow color is suitable for men and pink color is suitable for women.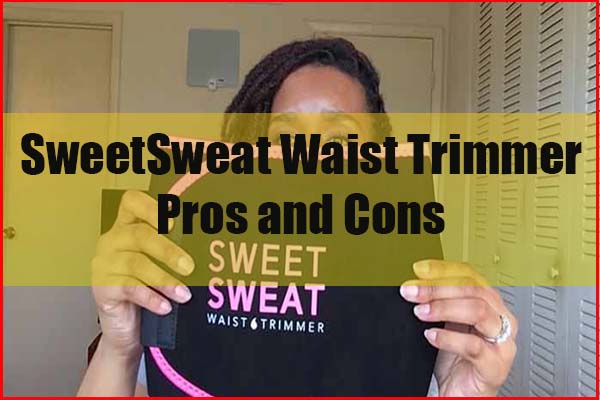 This SweetSweat waist trimmer is more advanced than other similar products on the market. Many users have noticed its superior features and its advantage included:
Pros
It does exactly what it promises to which are increases sweating during workouts and enhance the intensity of the sessions as well as burn fat around the belly faster.
It's created for use during intense workout sessions. So, it's comfortable to wear and very flexible. Also, it stays in place even when intense exercises are performed.
They see a steady weight loss within two weeks of getting started with the exercise routine, which are considered fast results.
The intense sweating caused by the SweetSweat belt isn't only great for weight loss purposes, and also is the body's natural mechanism for getting rid of toxins.
It contains inner grid lining which helps to repel the moisture absorption.
It's made of latex-free neoprene. It has extensively flexible, which can adjust your prefer size and shape while allows a full range of motion.
Not all the comments and reviews are positive. Some peoples' complaints its disadvantages:
Cons
Due to heavy sweating, some user who uses it during exercise may feel skin irritation and redness.
This product is expensive compared to other waist trimmers. But its quality of construction and its materials used to justify the additional spending.
It doesn't deliver results on its own. So, if you want to reduce tummy fat, you'll need to put the Sweet Sweat Belt on and go to the workout.
Tips: Even though some redness considered is normal, customers still complain about rashes, redness, and itching, swelling, and skin allergies. Therefore, make sure to buy two so that you can always change.
What should I pay attention to when using SweetSweat band?
If you are allergic to neoprene, then avoid using it.
If you are susceptible to skin conditions – e.g. dermatitis, then avoid using it.
Avoid using it when you have wounds on your skin.
If you are unsure of the size, it is better to choose a smaller size
The new one may have a "wet suit smell", but its odor will gradually disappear.
It can give you some back support, but it's mainly not used for this purpose.
Is there any alternative product?
Did the review about this Sweet Sweat waist trainer convince you to buy it? Well, if you are still hesitating about its function or price, you can choose other alternative, such as:
FAQ:
Q: What are the side effects of Sweet Sweat waist trainer?
Ans: There should not be any major side effects due to it is made from a latex-free neoprene. However, it is not excluded that some people may be sensitive to neoprene, which may cause a rash or slight skin irritation.
Q: How much does Sweet Sweat waist trimmer cost?
Ans: It cost between $20.95 and $39.99 on AMAZON.
Q: Where can I buy?
Ans: If you are outside of the United States, you can get it directly from their official Sweet Sweat website. In the United States, you must go through a third party, such as Amazon or eBay.
Q: What other Sweet Sweat reviews?
Ans: I think you're only interested in their key product waist trainer, but what about their Sweet Sweat thigh trimmer and Sweet Sweat arm trimmers? Many users from reviews have mentioned that by using their girdle set (SweetSweat waist trainer, thigh trimmer, and arm trimmers) during a workout can double speed up its weight loss effects.
Quality

Brand Popularity

Customer Reviews

Results
Summary
Overall SweetSweat Reviews