When you see that the body of your relatives, and friends is still maintained in smooth and curved, you may undoubtedly feel depressed and jealous until you see that the Miss Slim Belt is being touted to achieve a perfect waistline for you without any effort.  This is definitely a product that girls dream about in today's society, right? Ok! Let see the overall Miss Belt waist trainer reviews before you decide to purchase.
What is Miss Belt?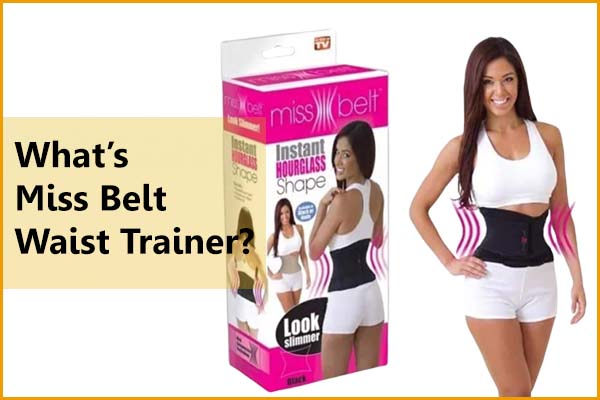 The MissBelt claims to be a revolutionary compression garment. It is touted to have dual compression technology that can reduce your waist two size immediately after putting on your waist and get the ideal hourglass shape effect in just 2 seconds. It also gives you good back support as well. You can find more relevant information on its official website www.missbelt.com or by querying the words "Miss Belt as Seen on TV" on the Internet.
How do you wear the Miss Belt waist trainer in two steps?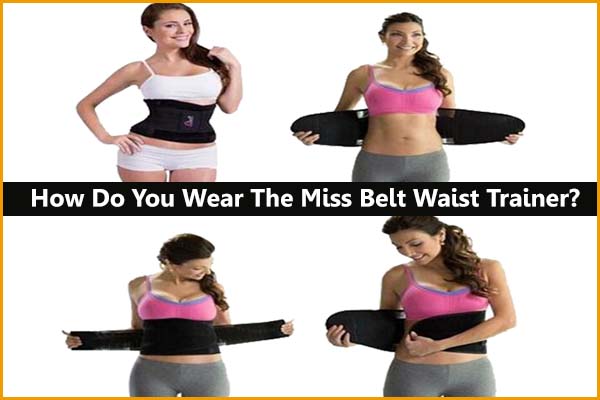 Yes! Its official website claims that you can wear Miss Waist Belt to achieve the desired figure effect in just two steps. The whole process can be completed in seconds, whether you wear it under or above the clothes. The 1st steps are to wind the Miss Belts around the midsection area, and then 2nd steps are fastened the second layer of the belt. The first layer provides users with support for the front and back of the midsection area, and the second layer tightens to bring a slim hourglass-shaped body effect in the abdomen.
How does Miss Belt work?
Miss Slim Belt was touted as the secret of many superstars forming a thin waist. It works not only makes user getting slimmer and has better posture. It provides your overall feels sexier and nobody even knows if you wear it under clothes. They also said that you can wear it at work, in the gym, at home or anywhere, because the longer you wear it, the better its effect will be for you. There are several main thing to show how Miss Belt works:
It is easy to reduce waistlines.
The MissBelt is a revolutionary compression belt and its breakthrough design is designed to help users get back their original shape, while help users create a slimming waist and hourglass shape results. It is expected to eliminate the problems faced by most women in maintaining a weight and balancing a busy life etc…
Get a natural body curve.
Its Velcro is fully adjustable, which means users can make any adjustments according to their tightness needs, but its work effect is still very good. Its stability and compactness features can definitely be used on clothing or hidden under clothing without being discovered. You can wear it in the gym, at work, at home, or wherever you want. The better it works for you if the longer you wear it.
It is very simple and easy to use.
It only takes two steps to put on the belt around your abdomen to achieve the hourglass shape result. Yes, there are only two steps!!! Step 1 is to wrap and tie the MissBelt on the midsection to fix the abdomen in place so as not to roll up or down; while offer a good support your back and improve your posture. Step 2 is to cinch the second layer of Velcro, which is mainly to get you an hourglass shape effect by reducing abdomen at least 2 size off. If you tighten extreme on your midsection, then a better body curve will be obvious.
Miss Belt before and after
The website touted its effect, as described on the box and in the advertisement. The following are several sample of before and after results after their testers tried. No worry, later will show the Miss Belt reviews by some true customers after this.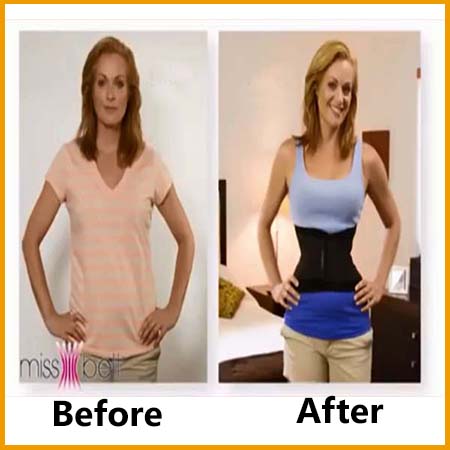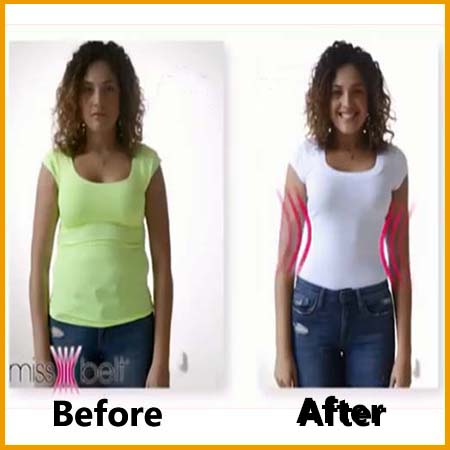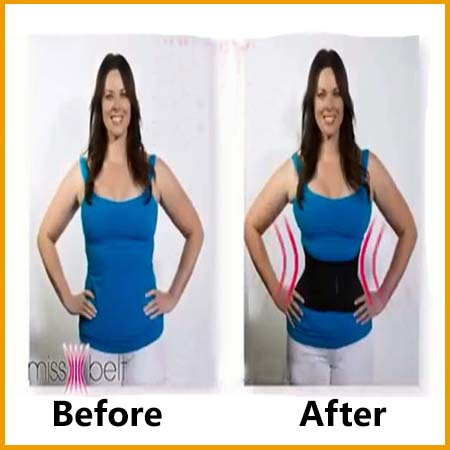 Miss Belt reviews – Does the customer have any comments on the Miss Waist Belt?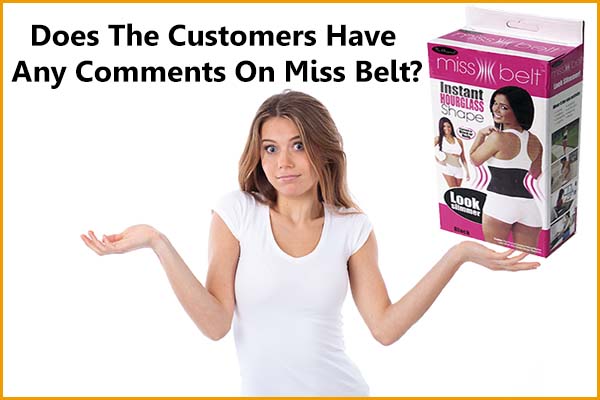 You must find less information on the network, aside of its www.missbelt.com or at Miss Belt as Seen on TV platform. Can it really help in getting a slimmer waist and hourglass body shape results, etc. which same as the video show above? Let's take a look at the facts and Miss Belt reviews by customers:
Elora said the Miss Slim Belt is very comfortable and doesn't penetrate into the skin. The main purpose of my purchase is to hope it gives me a slimmer look and makes it easier for me to deal with customers. It works well under my clothes, and it doesn't look clumsy. The downside is that it makes my stomach sweat easily, which make me need to clean it every hour to prevent my dress from getting wet.
Camari said she saw the Miss Belts on the as Seen on TV platform and bought it for a try. It looks like it's made of crease paper material, and its quality is not as good as my expectation. It doesn't make me have an hourglass figure effect, and make my belly look bigger when put it underneath clothes. I regret to try, although its price cheap. I would like to spend more money to buy a better quality waist trainer women like Ann Cherry, Sbelt, GenieHourglass, Sweet Sweat waist cincher..
Bexley said it improved my bad habits posture due to sitting for long hours doing homework. At the same time its back support allows me to avoid hunchback problems. I only wear it at home for three hours a day, and I find that my waist is smaller than before, although my BMI is at a standard status. Bexley added that her mother also wears it for 3 hours a day, but she hasn't changed much. Perhaps it depends on the individual's physique or the need to cooperate with appropriate dietary habits to see the effect, because my mother eats a lot.
Ember said she realized that the content written on the box was not consistent with it.I gave up wearing it to work because it made my waist look like a pregnant woman, and it was really not suitable for wearing under clothes. On the contrary, I use it for exercise to give me sweat and burning belly fat. I can even feel it burning my fat when I wearing the Miss Belts do housework. That's why Ember thinks this is a half-false and half-true advertisement.
Bottom line
We think it is not 100% bringing effective results according to the above Miss Belt waist trainer reviews. It may only be suitable for wearing on clothes to make you sweat and certain support the effect.  About whether it can achieve weight loss and body curve, we have to wait and see. I believe it's just the reduction of body water rather than the actual weight loss. If you plan to use it for waist training regimen, we suggested you choose a best waist trainer than this Miss Waist Belt, and try to discuss with the doctor to obtain a healthy diet and exercise list program.