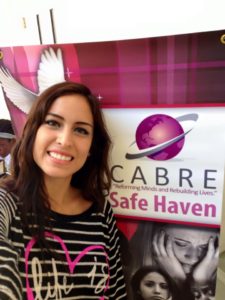 I am a 31 year old professional freelance fitness writer from Weston, Florida. I have dedicated my life to researching and writing blogs on fitness training. I especially find pleasure in writing about corsetry or waist training. This is out of shear love for these fitness garments for which I happen to have a large collection in my wardrobe!
Only 5 years ago I would have called myself nothing more than an ordinary Computer Science graduate. After I completed my degree in Bachelors of CS from University of Washington, I could not truly find the purpose of my life. Although I maintained good academic records and gained a year's professional experience in the field, I had always wanted to do something different. I got my motivation after I had my twins (who are 5 years old now) and my squishy belly won't go back to its pre-pregnancy shape! Before this, I was one of those people who would not get fat no matter what they ate, how much they ate. Gone were those days! My muscles seemed to react to all that I ate.
I sought advice from some well known fitness experts in my region and found myself growing passionate towards this field. It was this point in life where I came across the magic of waist trainer. I initially used it only to wear it under my dresses on special occasions to hide my squishy belly but got so motivated by the results that I took on a serious waist training regime whereby I wore a waist trainer 10 hours every day for 3 months! I had achieved what I strived for. I was a flat bellied, slim figured girl I used to remember myself as.
By this time, I had collected a wardrobe of waist trainers, some for regular use, and some for occasional party wear. I also grew passionate about fitness and healthy lifestyle. Besides going to the gym, taking care of my twins, looking after the household, I also started writing blogs about fitness and waist trainers and have been doing so regularly since then. I like sharing my knowledge and experience with women like me in pursuit of an improved version of their selves.
Wishing you success in your waist training goal!
Regards,
Addys Guerra